Suppliers of
Quality

slabs for rib and block, concrete and polystyrene.

We leverage the very latest in rib and block slab technology design and construction, to provide every customer the assurance that each engineered slab will consistently meet their expectations.

We earned a reputation as – "always doing what we say."
We go above and beyond on every project.
SlabPRO has more than 10 years experience in the manufacturing, design and installation of rib and block slab solutions in South Africa. We have a broad portfolio of successfully completed projects across a range of sectors including both residential and commercial.
We invest in modern rib and block slab construction practices and techniques, to ensure that we remain at the cutting edge of our industry. We deliver projects on time without any compromises, and deliver on our promises with integrity.
We pride ourselves on being a family company, infused with strong core values. We care about our communities and the people in them, especially our customers, suppliers and our people.
Our Services ...
We supply rib and block slabs of all types. From new structures such as commercial, industrial and residential. Including extensions, renovations and improvements. We place a strong emphasis on service, quality, reliability and safety at every level of our operation.
Concrete Rib and Block Slabs
Polystyrene Block Slabs
Shuttered Concrete Slabs
Slab Designs "Engineering"
Installation Services
We pride ourselves in our service delivery, our pioneering engineering and construction techniques, our multi-disciplined teams and integrated approach.
Quality from start to finish everytime.
Get your quote, it's 100% free
We promise a quick response, normally within one day.
"We go above and beyond on every project and deliver on our promises with integrity."
— Sales Zane Findlay
Excellence in engineering and construction — We pride ourselves on service delivery, our pioneering engineering and construction techniques.
Excellence in delivery — Together with our company owned fleet and transportation partners, we have the ability to supply country wide timeously.
Excellence in high quality products — We supply high-quality rib and block, polystyrene or concrete slab products and installation services.
Excellence in customer service — Putting projects and relationships first, we're known for sorting out any problems that do arise; in person.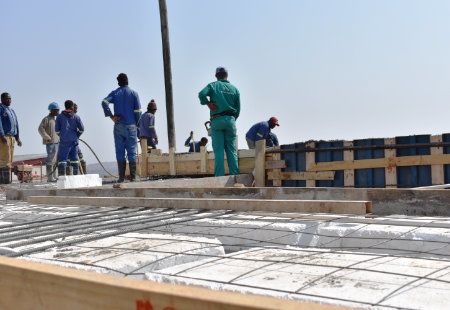 After a very bad experience with another slab company and losing our deposit we discovered SlabPRO, their communication and service is of the highest standard - together with prompt delivery and project support. We highly recommend SlabPRO for your rib and block slab requirements.
Oosthuizen family • Copperleaf Golf Estate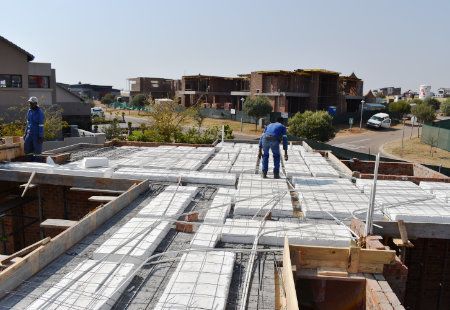 I thought I should express my gratitude and satisfaction over the service that I got from particularly Zane of Slabpro. Above the professional advice that he gave me on the Rib and Block slab solution. Their polystyrene slab products made life much easier than the traditional concrete blocks that are heavy and more expensive.
Ronald • Swihluke Consulting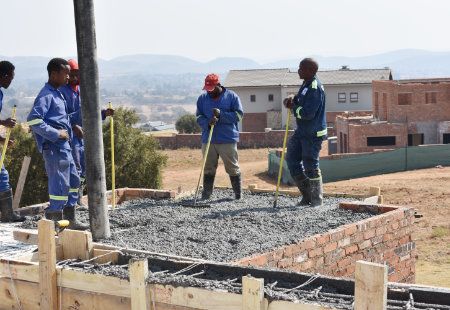 Zane and Doug. Thanks for the excellent service. You've been very meticulous, very quick to respond to queries and delivery time was quicker than my expectations. To top it all thanks for your friendliness. Best service ever!
Itani Mashau • Glen Eagles Estate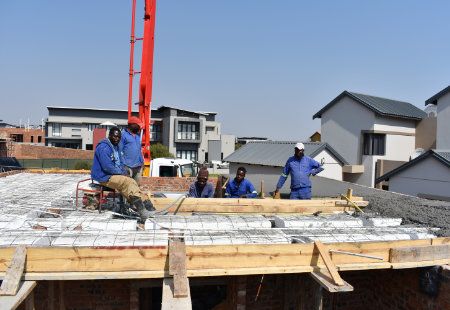 We have been working with SlabPRO for the last four years and they are always prepared to go the extra mile for their clients. They are always ready to assist in complicated cases and resolve them with ease. Their attention to detail and quick efficient service has aided in keeping our own company on track for all our projects.
Mauritz Oberholzer • Enviro Concrete