About Us
We deliver on our promises with integrity.
We're a flexible and collaborative business
We invest in modern rib and block slab construction
We manufacture, deliver and install rib and block slabs specializing in both polystyrene and concrete slabs, to public and private sector clients throughout South Africa.
We supply rib and block slabs of all types. From new structures – commercial, industrial and residential; to extensions, renovations and improvements. We place a strong emphasis on service, quality, reliability and safety at every level of our operation.
We set out to create a business based on what we stand for, which has earned us the reputation with our clients as — always doing what we say.
Our customers tell us, it's our approach and culture that sets us apart! We're proud of that and apply our core values and expertise regardless the nature or requirements of the project.
Director - Walter Watson
Work Ethic.
Leadership
Our objective is to deliver projects that fulfill the customer's specifications. These specifications include the project being delivered on time, within budget.
Customers
We keep our promises and endeavour to gain preferred status by delivering the quality services and products with unique value propositions.
Employees
Enhancement in the diversity, skills, competence and empowerment of our workforce. Equal opportunity for employment, development advancement for those qualified.
Sustainability
A commitment to sustainability and to acting in an environmentally friendly way. To significantly grow our business, provide value to our preferred suppliers, business partners and serve our customers through our embedded core values.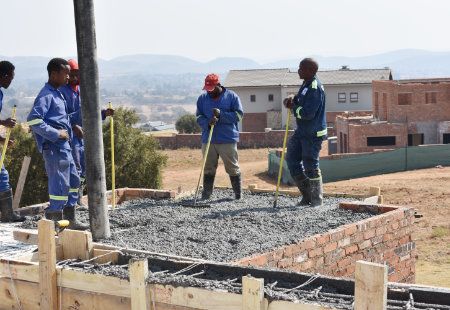 Zane and Doug. Thanks for the excellent service. You've been very meticulous, very quick to respond to queries and delivery time was quicker than my expectations. To top it all thanks for your friendliness. Best service ever!
RItani Mashau • Glen Eagles Estate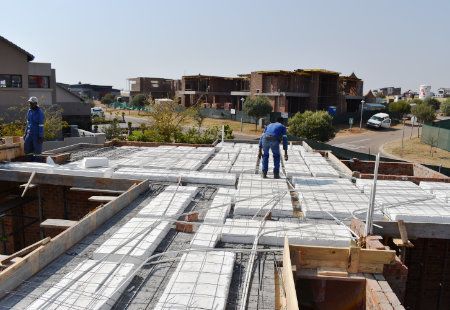 I thought I should express my gratitude and satisfaction over the service that I got from particularly Zane of Slabpro. Above the professional advice that he gave me on the Rib and Block slab solution. Their polystyrene slab products made life much easier than the traditional concrete blocks that are heavy and more expensive.
Ronald • Swihluke Consulting